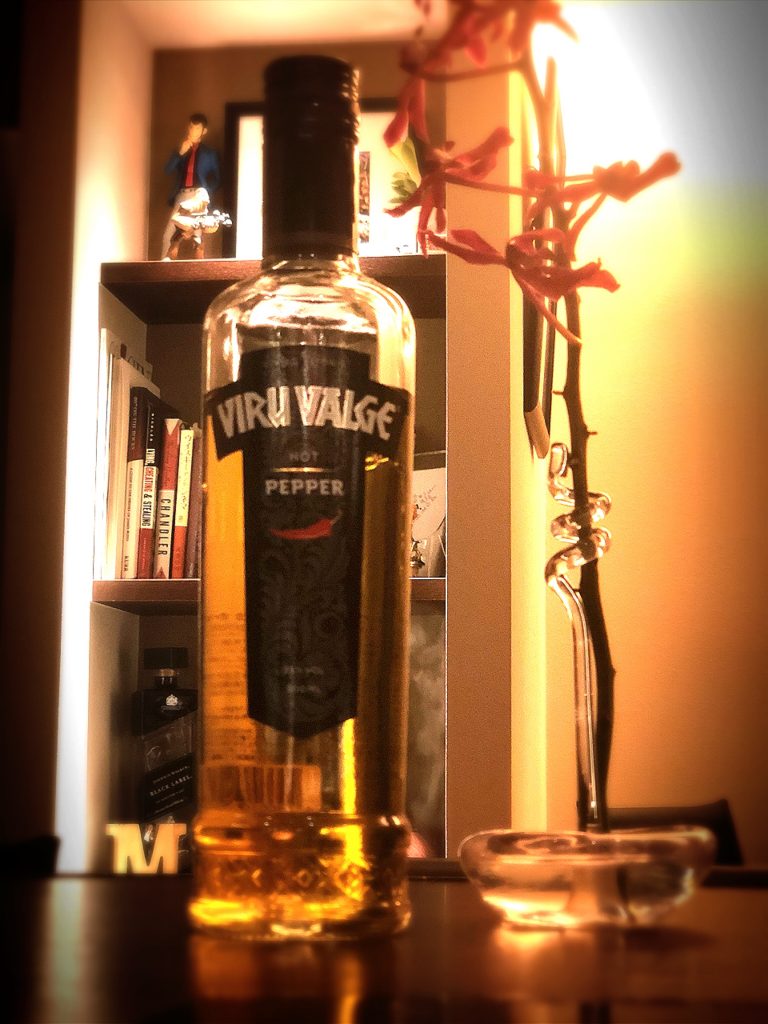 今週は少し珍しいフレーバードウォッカのご紹介です。バルト三国の一角、エストニアのヴィル・ヴァルゲ・ウォッカ ペッパーを入手しました!
天然のブラックペッパー、パプリカ、チリペッパーに加え、希少香辛料のインドネシア産のクベバを調合した、キリっとした辛口の味わいに、シャープな香ばしさも感じられる逸品です。ペッパーウォッカは身体を温め、胃腸の働きを活発にするだけでなく、食欲増進にも効果的です。ストレートで、あるいはトマトジュースで割っても楽しめますので、猛暑続きで疲れた方はぜひお試しください!
今週も月曜〜金曜の19時〜25時まで、土曜日の19時〜24時まで営業しております。皆様のお越しをここよりお待ち申し上げております。
This week, we're featuring some red hot vodka from Estonia: Viru Valge Hot Pepper Vodka.
Infused with natural black pepper, paprika, chili peppers and cubeb pepper from Indonesia, the vodka is crisp and clean at the start, but builds up to a hot peppery finish. Hot pepper vodka is said to stimulate the digestive system and renew one's appetite – a perfect way to beat the ongoing heat! It's great taken straight, or with tomato juice, so please stop by if you'd like a taste!
bar miyako is open as usual this week from 7pm to 1am on Monday to Friday, and from 7pm to midnight on Saturday. I look forward to seeing you all again soon!