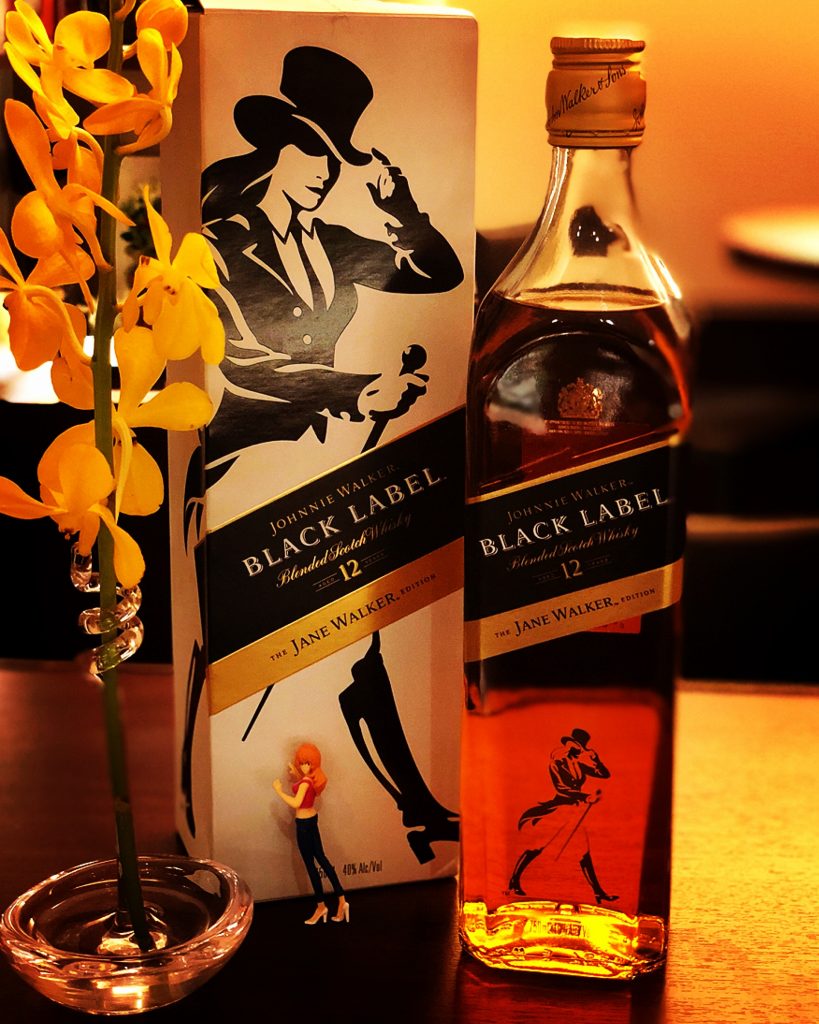 今年3月の国際女性デーに合わせて限定発売されたスコッチウイスキー「ジョニーウォーカー」の女性版、「ジェーンウォーカー」を入手しました!
世界的に愛されているジョニーのシンボルと言えばシルクハットを被って歩く紳士の「ストライディングマン」ですが、ジェーンのボトルには史上初の女性の「ストライディングウーマン」ロゴが使用されています。ご興味のある方はぜひ遊びにいらしてください!(発売後の米国でのジェーンへの反応はやや予想外のものだったそうなのですが、こちらの詳細についてはお店で…)
今週も #barmiyako は月曜〜金曜の19時〜25時、土曜の19時〜24時まで営業しております。皆様のお越しを心よりお待ち申し上げております。
We've gotten our hands on a bottle of Jane Walker, a limited-edition version of Johnnie Walker's Black Label blended Scotch whisky, released in March to coincide with World Women's Day.
For Jane, Johnnie's world renowned iconic Striding Man logo has been transformed into a Striding Woman, complete with top hat, tails and cane, so please stop by if you'd like an up-close view! (Interestingly, it seems like Jane's reception in the US was not quite what the makers expected, but more on this at the bar…)
#barmiyako is open this week as usual from 7pm to 1am on Monday to Friday, and from 7pm to midnight on Saturday. I look forward to seeing you all again soon!