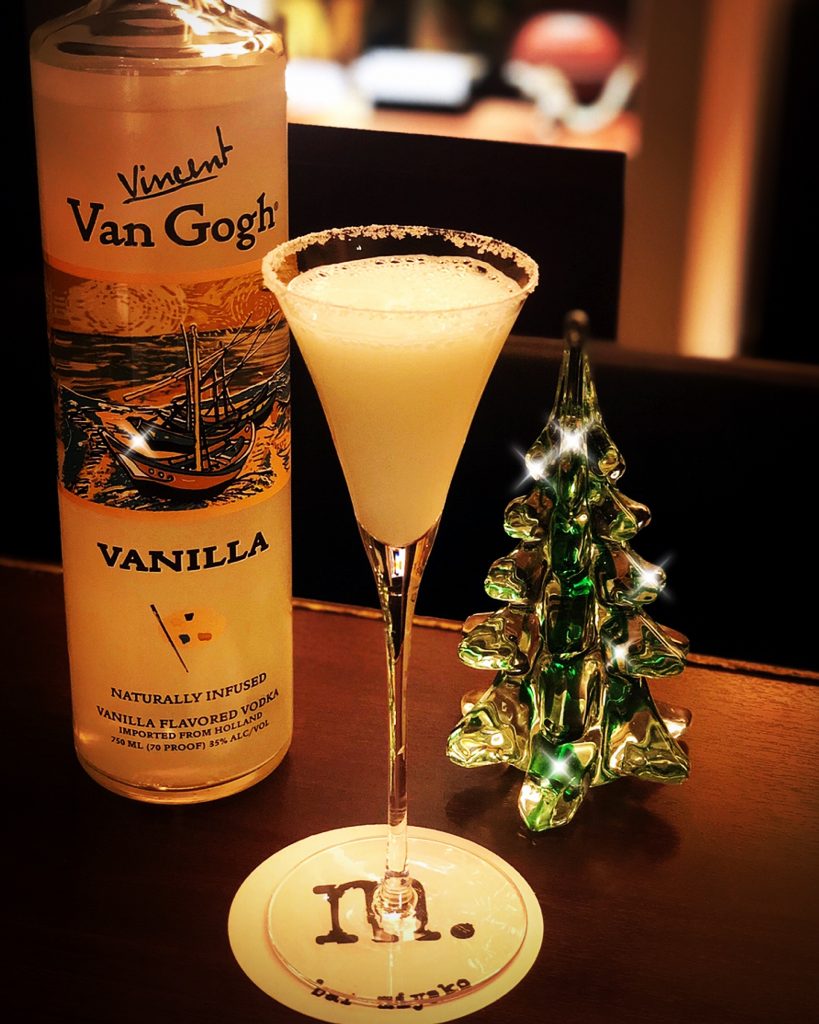 今週はクリスマスですね!バニラウォッカとカカオリキュールで作るふんわり甘いホワイトマーティーニはいかがですか?
そしてクリスマスが過ぎれば、あっという間に年末!#barmiyako の年末年始の営業についても合わせてご案内いたします。
2019年は12月28日(土)まで営業、新年は1月6日(月)からとなります。なお、28日は少し早めにオープンして17時〜24時まで営業します!年末年始も #barmiyako をどうぞよろしくお願いします!
Christmas is here! Why not celebrate with a sweet and frothy white martini made with vanilla vodka and white cacao liqueur?
After Christmas, we'll be just a jump (to the left) and a step (to the right) away from the New Year!
bar miyako's last day of opening for 2019 will be Saturday, December 28, when we'll open a bit early at 5pm. Our first day of operation in 2020 will be Monday, January 6. I hope to see you all back at the bar again soon!