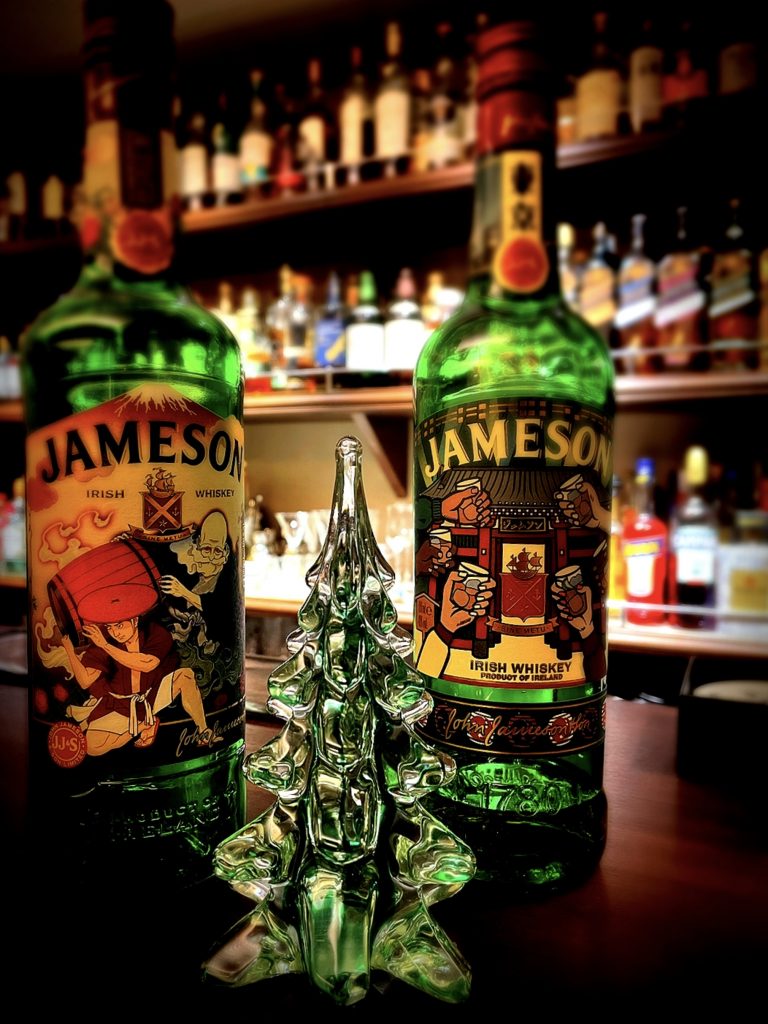 12月になりましたので、#barmiyako でもクリスマスツリーを出しました!ついでにジェムソン アイリッシュ ウィスキーの #ジェムソングリーン のフォトコンテストにも応募してみました!インスタでのいいね、よろしくお願いします(笑)。
今年は大変な思いをした方が多いかと思いますが、12月くらいは明るく、楽しく、キラキラしながら過ごしましょうね!
今週は平日の19時〜25時、12月11日の土曜日は19時〜23時まで営業してます。皆様のお越しを心よりお待ち申し上げております。
It's December and our Christmas tree is out! While we were at it, we also took part in Jameson Japan's green photo contest on Instagram, hence the lovely green bottles in the background.
It's been a tough year all around, but at the very least, we hope that this December will be a happy, sparkly time for all of us, so see you all back at the bar!
This week, we're open from 7pm to 1am on weekdays and from 7pm to 11pm on Saturday, December 11.