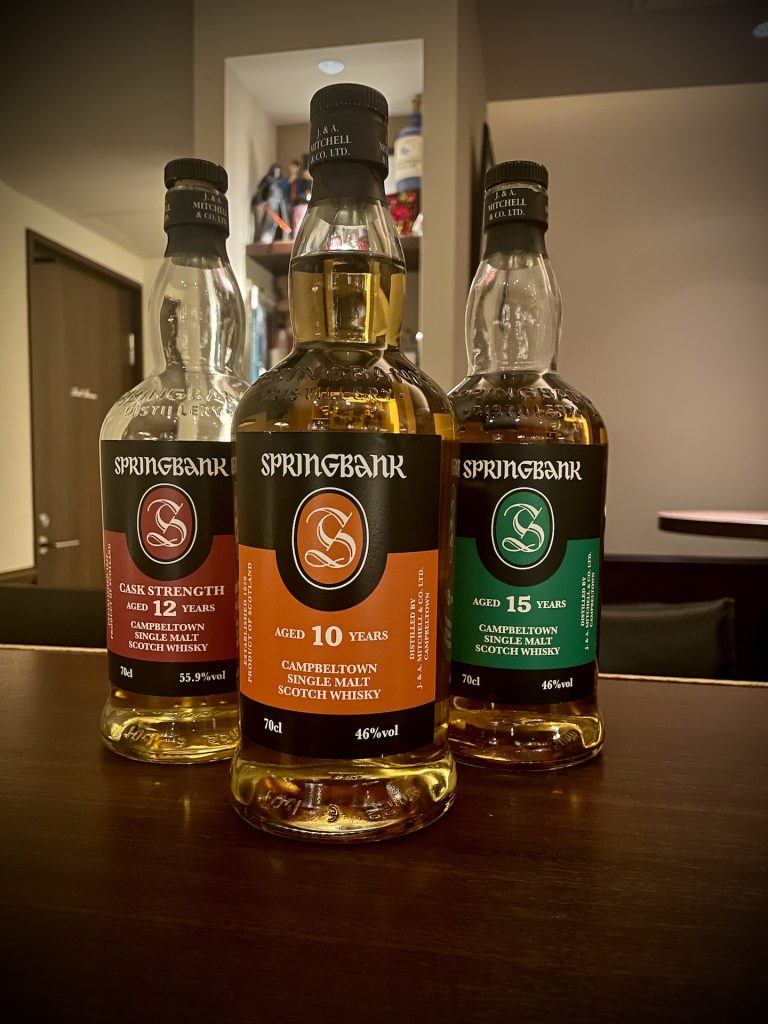 しばらく切らしていたキャンベルタウンのスコッチ、スプリングバンクの10年がまた入りました!12年のカスクストレングスと15年もございますので、塩っぽさと甘さとピートのバランスが絶妙なスプリングバンクがお好きな方はぜひ遊びにいらしてください!
今週の #barmiyako は月、火、木、金の19時〜25時まで営業します。9月6日(水)についてですが、都合により営業開始時間が未定、または臨時休業となる可能性がございます。すみません!皆様にはご不便をおかけいたしますが、どうぞよろしくお願いいたします。(姉妹店の #barmiyakoliving は平日の19時〜27時、9月9日(土)の19時〜24時まで営業しております。)
皆様のお越しを心よりお待ち申し上げております!
Good news for lovers of the sweet, briny and peaty Campbeltown Springbank single malt scotch! We've finally managed to restock a bottle of Springbank 10-year, which had been missing from our shelves for a while. We also have the 12-year cask strength and 15-year, so please stop by if your interest is piqued!
This week #barmiyako is open from 7pm to 1am on Monday, Tuesday, Thursday and Friday. Please just note that the opening time for Wednesday, September 6 is still fluid, and there is a chance the bar may be closed that day. We apologize for any inconvenience, but thank you for your understanding! (It's for a good cause!) bar miyako living next door will be open 7pm to 3am Monday-Friday and from 7pm to 12am on Saturday.
Hope to see you all back at the bars soon!